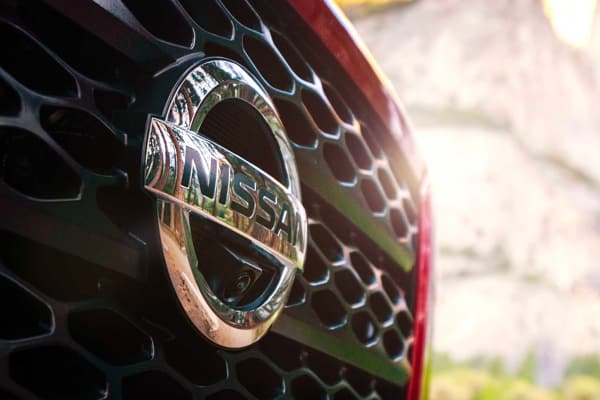 Get Approved
We'll work with you to get the car of your dreams, apply for financing now!
Apply For Financing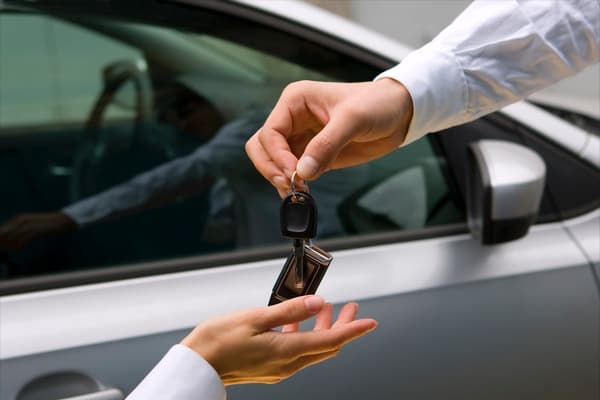 Sell Your Car
Looking to trade-in or simply sell your vehicle? Use our quick online appraisal tool to get an estimate.
Appraise My Vehicle
Campbell Auto Group is


Community Driven

Our Community Involvement is centered on taking care of the basic needs of people who would be hard-pressed to help themselves or in other words; "Helping Those Without A Voice".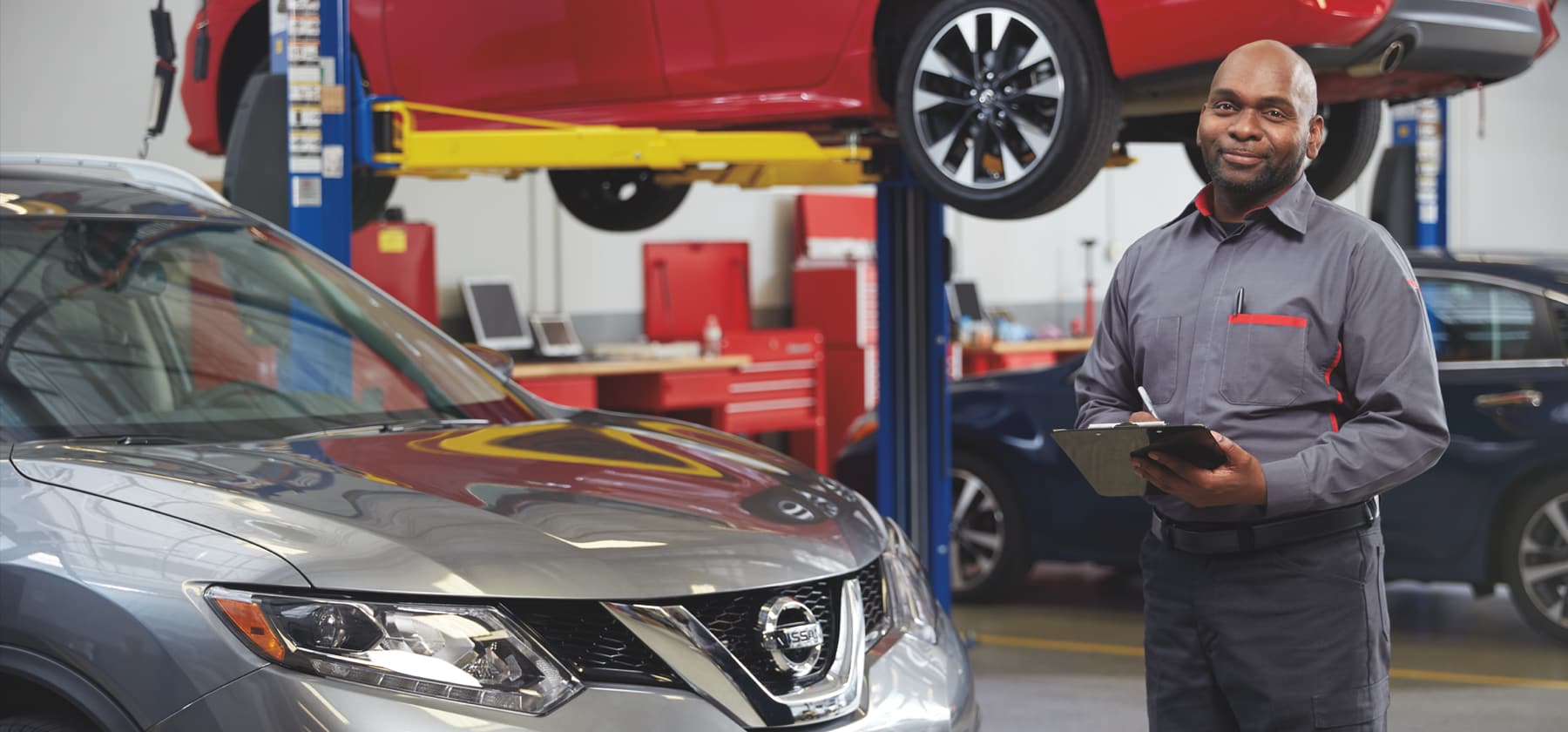 Campbell Nissan of Everett


Services All Makes

Whether you have a vehicle that needs to be fixed or simply need to bring one in for routine maintenance, Campbell Nissan of Everett's trained certified technicians are ready to help.
Our Recent

Reviews

I just want to say thank you to the mechanic Doug who worked on my car even though there was a short time before he was to be off. Thank you. The gentleman that worked at the maintenance front desk was wonderful as well.

I really like that they don't pressure you into doing optional work. They always tell me I can get it done later.

Toni was super helpful and made me feel like I went to the right place. He's super educated about the brand and understood all my issues. Hope to see Toni there for my next visit!

They were quick, kind and very pleasant for the short time we had to converse with each other. Positive experience!

I have known Ray at Everett Nissan for over 10 years. We have purchased multiple cars from him and have referred many friends to him. he is an absolute pleasure to work with. Extremely professional!! Like me, He is just allergic to Stupid.

love working with Ray. great place. great team

Came in seeking for some financial help in order to purchase a car. Ismael was not only able to find me the best price but had also managed to maintain it under my expected budget. The overall experience was quicker than I had anticipated, I expected to be there for hours as people usually are in dealerships. They have a very patient team, I like to ask many questions to ensure it's up to my standard as anyone would, Gerardo and Ismael were very informative with what car(s) would check all of my boxes. -Thank you Ismael, Gerardo

I bought my Kia Soul from here (love it!) I was helped by Ishmael, very professional and super nice guy. He worked really hard getting financing for me, which was a bit of a challenge. Overall very pleased with his service, highly recommended!

Purchased a Rogue with the help from Ismael. His knowledge and understanding of what I was looking for exceeded my expectations. Thank you Nissan of Everett and Ismael for the great experience.

Recently took our Pathfinder in on a Friday morning due to unexpected trouble. Donnie made sure they diagnosed the problem ASAP (transmission) as we had been planning on a road trip that day. He saved us from a possible very unfortunate experience. He was very thorough and explained everything step by step. I really appreciate that he didn't talk down to me OR try to sell me anything extra. Since I know very little about cars I am always wary of this. Throughout the process his communication was excellent and he even came in on his days off to be sure we were taken care of. I can't imagine any better service than what we had.

Tyler did a wonderful job finding the exact vehicle I wanted (Frontier) and Ishmael handled financing very smoothly. This was a wonderful experience!

The GM, sales staff, maintenance dept and finance were all great and handled everything with care along with professionalism. Greatly Appreciated

Great service! Experts in their area!

My partner and I had a great experience buying a truck from Campbell Nissan of Everett last week. We initially spoke with Ray after seeing an ad online from Car Gurus for the new truck we were interested in. He was friendly and easy going and told us to talk to Tyler the next day if we wanted to stop by to test drive it. We did go the next evening, a Sunday and an hour before closing, and Tyler was awesome. Absolutely no pressure, let us take a test drive and answered our questions. We decided to buy it and the entire process was pretty easy. Michael secured us a good loan and worked very quickly. Perfect car buying experience - thank you Ray, Tyler and Michael!

Purchased new tires and was totally happy with them.

Tyler was awesome! Made my purchase of my new 22 Rogue so easy, and fastest car buying experience ever!

great experience as always. Thank you Ray for helping my family again.

They got my car in quickly and did a great job. They were super nice and knowledgeable.

Wonderful service department, friendly and knowledgeable!!!

The folks in the service department are top notch. They provide you with all the pertinent info to help make the right decision versus trying to sell you service. They keep you updated and work very efficiently and effectively.

We needed a second car ASAP, after reaching out to several dealers we ended up going to Nissan Everett, Tyler was amazing and very professional and knows what he does well. We came home with new car the same day.

Love coming back here. Easy and no stress. thank you Ray Ishak and team

Such a great team at this location. Would like to thank Ismael, Edwin and Mike for helping with the upgrade!

Ismael and Edwin were very helpful when I asked questions about different vehicles. Even got to test drive a few before making my decision. I recommend going to this dealership and asking questions.

All of sudden, my Pathfinder was stopped while I was driving. Brought in Campbell Nissan of Everett, and they checked my car and solved the problem on the same day within 2 hours. Staff was friendly. I highly recommend this dealer shop.
Welcome to


Campbell Nissan of Everett
Campbell Nissan of Everett in Washington has a strong and committed sales staff with many years of experience satisfying our customers' needs. Campbell Nissan of Everett is located in Everett, WA. As a Nissan dealer serving the Seattle area, offering new & used Nissan cars, trucks and SUVs to all of our neighbors in Shoreline, Kirkland, Snohomish, Monroe, North Creek, Kenmore, Woodinville and Mt. Vernon, we know customer satisfaction is crucial to our success. We look forward to serving your automotive needs and we hope that we can help you with your next new or pre-owned Nissan purchase. Campbell Nissan of Everett has helped customers from Cottage Lake, Bellevue, Monroe, Kingsgate, Redmond, Marysville, Burlington and Stanwood with their Nissan needs and we look forward to helping you too.
Contact Us