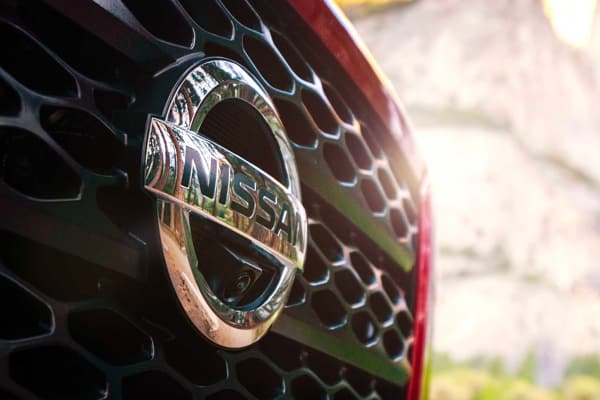 Get Approved
We'll work with you to get the car of your dreams, apply for financing now!
Apply For Financing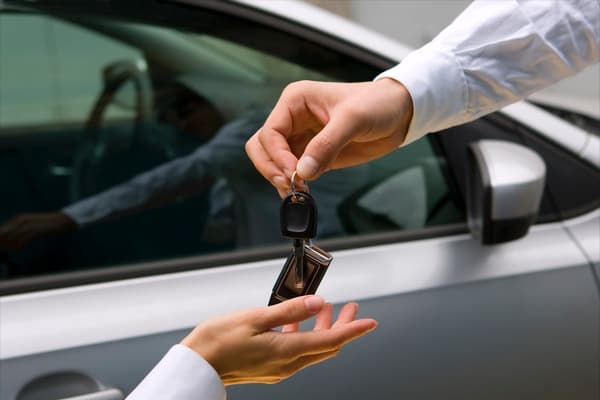 Sell Your Car
Looking to trade-in or simply sell your vehicle? Use our quick online appraisal tool to get an estimate.
Appraise My Vehicle
Campbell Auto Group is


Community Driven

Our Community Involvement is centered on taking care of the basic needs of people who would be hard-pressed to help themselves or in other words; "Helping Those Without A Voice".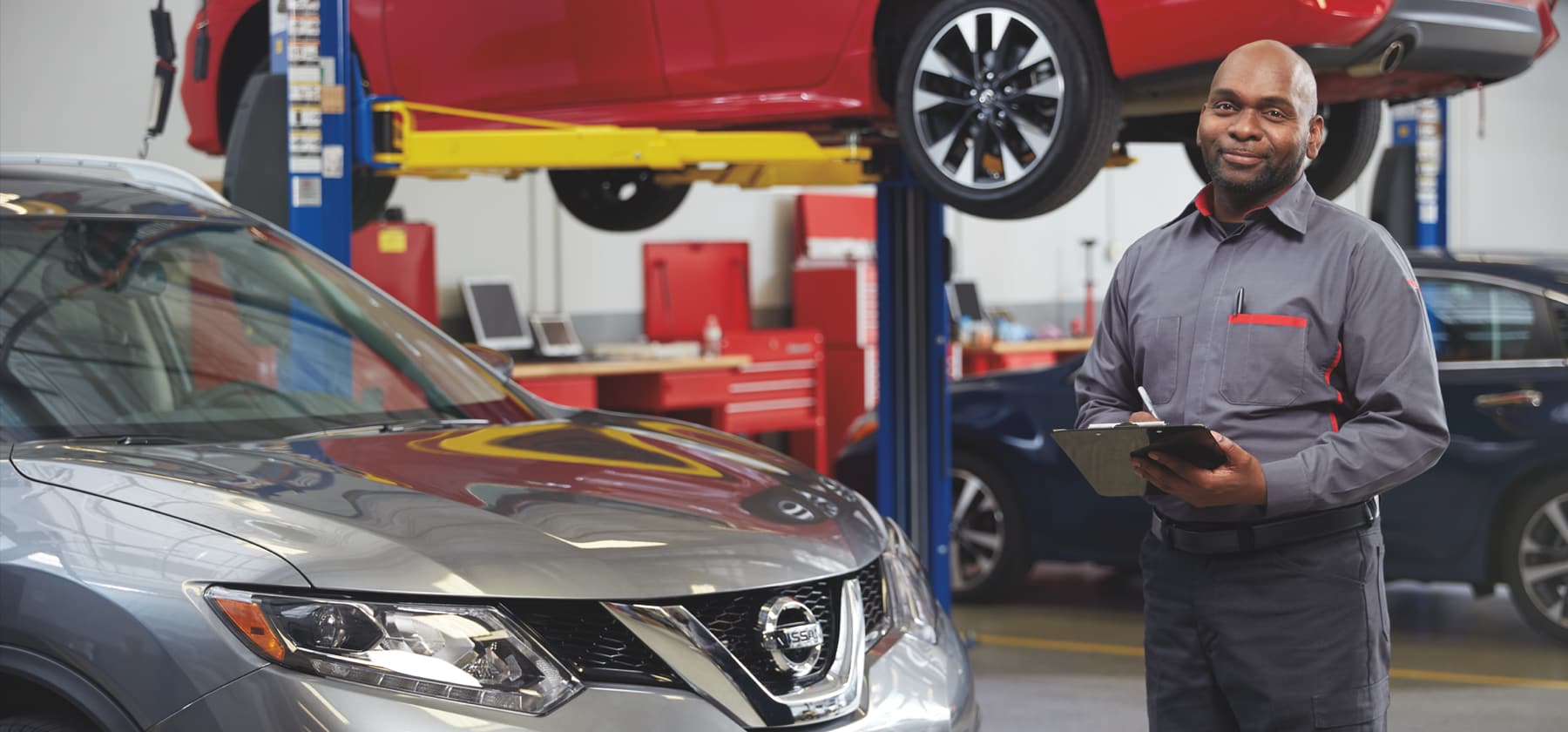 Campbell Nissan of Everett


Services All Makes

Whether you have a vehicle that needs to be fixed or simply need to bring one in for routine maintenance, Campbell Nissan of Everett's trained certified technicians are ready to help.
Our Recent

Reviews

Love working with Ray. Always clear and transparent. Will only buy my cars from him

Tyler was great in helping me find a truck of my colour and getting same day delivery from another nissan

Donnie and the service department are to be commended for their hard work and dedication to their profession. After an unfortunate event at another service provider, Donnie and his team reconditioned our 2020 Nissan Murano back to factory specs. The team evaluated the issues on our vehicle and worked with our insurance provider to complete all necessary repairs in a timely manner. At no time were we left in the dark about what was happening. Donnie walked us through the process step by step. He stayed true to his word, and we felt confident our vehicle, and pocketbook, were in good hands. We will never take our vehicle for service to any other shop.

Great customer service and friendly staff. Definitely recommending Campbell Nissan of Everett to all my friends and family. 100 star service. Agent who assisted me through out the service was outstanding and awesome. I'm sorry, but I forgot his name.

I went in for an oil change (first timer) and ended up waiting 3 hours. Jordan worked on my car and despite the long wait, I wasn't upset. He kept me updated, apologized, and was very kind. In the end, my service was completely free as an apology. I was baffled and just had to leave a review because... wow. Service like that will keep me coming back!

Very smooth process, they were organized and showed genuine care in my interests and needs. I am very happy with my new truck and great customer service at Campbell Nissan Of Everett

Cannot say enough good things about this place!!! Whoever did the detail on it did so good thst we actually didn't even realize it was our car at first glance!!!!! Someone stole our car during the wind storm and trashed it we felt so violated because was in it Campbell nissan not only did an amazing job detailing they helped us get new keys. Will recommend to everyone I wish I could give more than 5 stars they are that good!!!

Went in to look at cars and I had ismael help me out. I didn't really understand much about buying a car so I was very nervous but I was so glad he helped me out. He was very fast and efficient. Best car shopping experience I've had. I will be recommending all my friend and family to him.

Thank you Campbell Nissan Service Team for great customer service today. I came in for maintenance on my vehicle, and your smiles made my day!

We really enjoyed our experience purchasing our 2016 Nissan Rogue. Ray and Tyler were great to work with! Would definitely go back if and when we need to buy another car.

Great service and great service staff!

Tyler was excellent. Very knowledgable and made the buying process hassle-free.

My 3rd new Nissan from Ray. Awesome service as always. Tyler helped as well.

Ray is a pleasure to work with. He helped my brother Randy get a new Leaf. Thank you

Tyler's pretty great. I'd ask for him

Tyler did a fantastic job. Got my mom the truck she was looking for.

Bought a Nissan from Tyler Embertson. I've got to say, one of the best car buying experiences I have ever had. Tyler was practically a walking encyclopedia of information for Nissan and many other brands! More importantly he cared deeply about finding me the perfect car, which he did. THANK YOU TYLER FOR YOUR HELP. I WILL VISIT YOU AGAIN SOON!

I was extremely pleased with the experience on my 15,000 mile recommended service/maintenance for my Nissan Leaf. The video that was emailed to me was a suprise. It showed my the undercarriage of my vehicle and this extra step that the technician/mechanic does at Campbell Nissan is awesome. First time I've ever experience this detail of service...Bravo!

Ray was very supportive and knowledgeable. His positive demeanor and friendliness is very encouraging throught the process. Iam so much in love my new ride. The Pro drive among many other features on my Rogue Premium makes it for me. Satisfied client

The reason why we will probably not purchase from the dealership is that we are not shopping for Nissans in the near future (our next purchase will be a truck by another manufacturer). Unless the dealership has used Chevy or GMC trucks-- then we'll likely be swinging by! That being said, I was delighted with how easy setting up a service appointment was as a new customer. The customer service on-site was also wonderful, as the staff graciously allowed me to sit in the lobby before opening hours while I waited for my husband to pick me up (saved this pregnant lady from walking over to IHOP). The option to approve or 'save for later' services from the team's review of my vehicle online was also incredibly helpful and convenient. It allowed our family to continue with our plans of visiting my grandmother and going to a pumpkin patch without interruption. Finally, when we arrived after the service center closed, the dealership team went above and beyond to check to see if everything was in order and provide us the keys for pick-up, despite us not being able to call the service center back due to no cell service at the farm. Thanks to everyone's kindness, what normally would be a necessary pain for our family to tackle was an incredibly positive and productive errand that's set us up safely for the coming rainy weather. Thank you so much!

I had 2 people help me, but I didn't catch the name of the first person. Donnie was the other person that helped me in the parts department! I had my car in for a recall fix and will never take my place anywhere else. It was my first time there and they communicated well through the whole process! They were going to have to order the part, and found one locally to get ne taken care of since I had a long commute. When it took longer than expected they gave me a loaner car to make sure I was going to have a car for my morning work commute. Donnie had a smile on the whole time, even while clearly VERY busy. That team is working their butt off, and their customers continue to come before everything. Customer service is what has now turned me into a loyal customer. THANK YOU SO MUCH DONNIE!

The customer service was excellent! That's why I keep going back to this dealership

Thanks Scott for taking care of the situation. I am satisfied with the resolution

Your Service representatives are very helpful and non condescending it was very appreciated.

Friendly and convenient service.
Welcome to


Campbell Nissan of Everett
Campbell Nissan of Everett in Washington has a strong and committed sales staff with many years of experience satisfying our customers' needs. Campbell Nissan of Everett is located in Everett, WA. As a Nissan dealer serving the Seattle area, offering new & used Nissan cars, trucks and SUVs to all of our neighbors in Shoreline, Kirkland, Snohomish, Monroe, North Creek, Kenmore, Woodinville and Mt. Vernon, we know customer satisfaction is crucial to our success. We look forward to serving your automotive needs and we hope that we can help you with your next new or pre-owned Nissan purchase. Campbell Nissan of Everett has helped customers from Cottage Lake, Bellevue, Monroe, Kingsgate, Redmond, Marysville, Burlington and Stanwood with their Nissan needs and we look forward to helping you too.
Contact Us